Michael E. Foley is the President and founder of Foley-Baker, Inc. As head of the company since 1968, Michael has developed a reputation in the organ world as a man with a true passion for the instrument.
Michael McKeever is the Vice President of Foley-Baker, Inc. and one of its top technicians and tuners. Starting at FBI in 1992, Michael has proven himself as an attentive salesman with a talent for organ diagnosis and repair.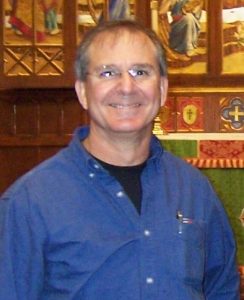 Philip Carpenter is Foley-Baker's director of field operations. Starting fresh out of high school in 1972, Phil has overseen all of FBI's major installations. His keen eye for detail ensures a smooth and fast installation process.
James Bennett is Foley-Baker's shop foreman and top drafter. Jim was previously the chest room foreman and factory superintendent at Austin Organs before making to switch to FBI in 2008. He works alongside all FBI staff to ensure shop work is completed on time while maintaining quality workmanship. Jim has a degree in Instrumental Music Education from the University of Massachusetts.
Milovan Popovic is Foley-Baker's voicer and tonal director. A graduate of Westminster Choir College with a degree in organ performance, Milovan came to Foley-Baker in 2004 and has proved himself as one of the top voicers in the country.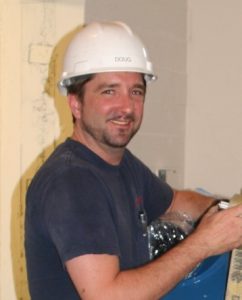 Douglas McKeever is Foley-Baker's Long Island representative. Joining the company in 2001, Douglas handles all tuning and repair work in the Long Island area and lends a valuable hand in major organ removals and installations.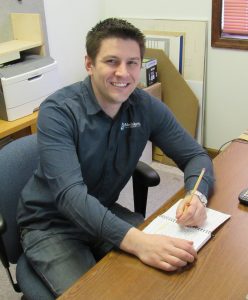 Michael Sutcliffe is Foley-Baker's general manager. Beginning in the shop in 2011, Michael now handles Foley-Baker's finances while pursuing an MBA from the University of Connecticut.
Adam Lagocki is Foley-Baker's console and electronics specialist. With FBI since 2006, Adam's attention to detail and extensive knowledge of wiring make FBI's consoles genuine showpieces. Adam holds a degree in business from Central Connecticut State University.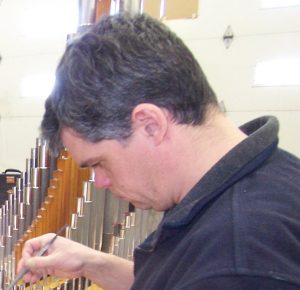 Chris Walton is one of Foley-Baker's top technicians and tuners. Joining the company in 1996, Chris' passion for trackers, and indeed all keyboard instruments, have made him a valuable resource in the shop as well as the field.
David Deblois is one of Foley-Baker's top leathering technicians. David started at FBI in 1997 and his superbly leathered reservoirs are a testament to the skills he has developed over the years. David is also one of FBI's top tuning technicians.
Bruce Racz is one of Foley-Baker's top leathering technicians. Starting in 1992, Bruce has established himself as one of the top leather specialists in the industry. Bruce is also one of FBI's top tuning technicians.
Vincent Mirandi is a tuner and technician at FBI's Long Island branch. Vincent's skill as an organist and extensive knowledge of theater organs makes him a valuable asset, both in the chamber and seated at the console.
Mark Palmer is one of FBI's leathering specialists and tuners. His career in the organ world began in 1981 at Peebles-Herzog.
Cheryl Parrott is FBI's bookkeeper.
Michelle Richter is FBI's office manager. Starting in 2011, Michelle manages FBI's rigorous seasonal tuning schedules.
Richard Cote is a refinisher at Foley-Baker.
Matthew Sprague is a chamber technician at FBI's Long Island branch. Matt's skills ensure a thorough yet swift tuning process.
Austin Storo is a leather technician at Foley-Baker.